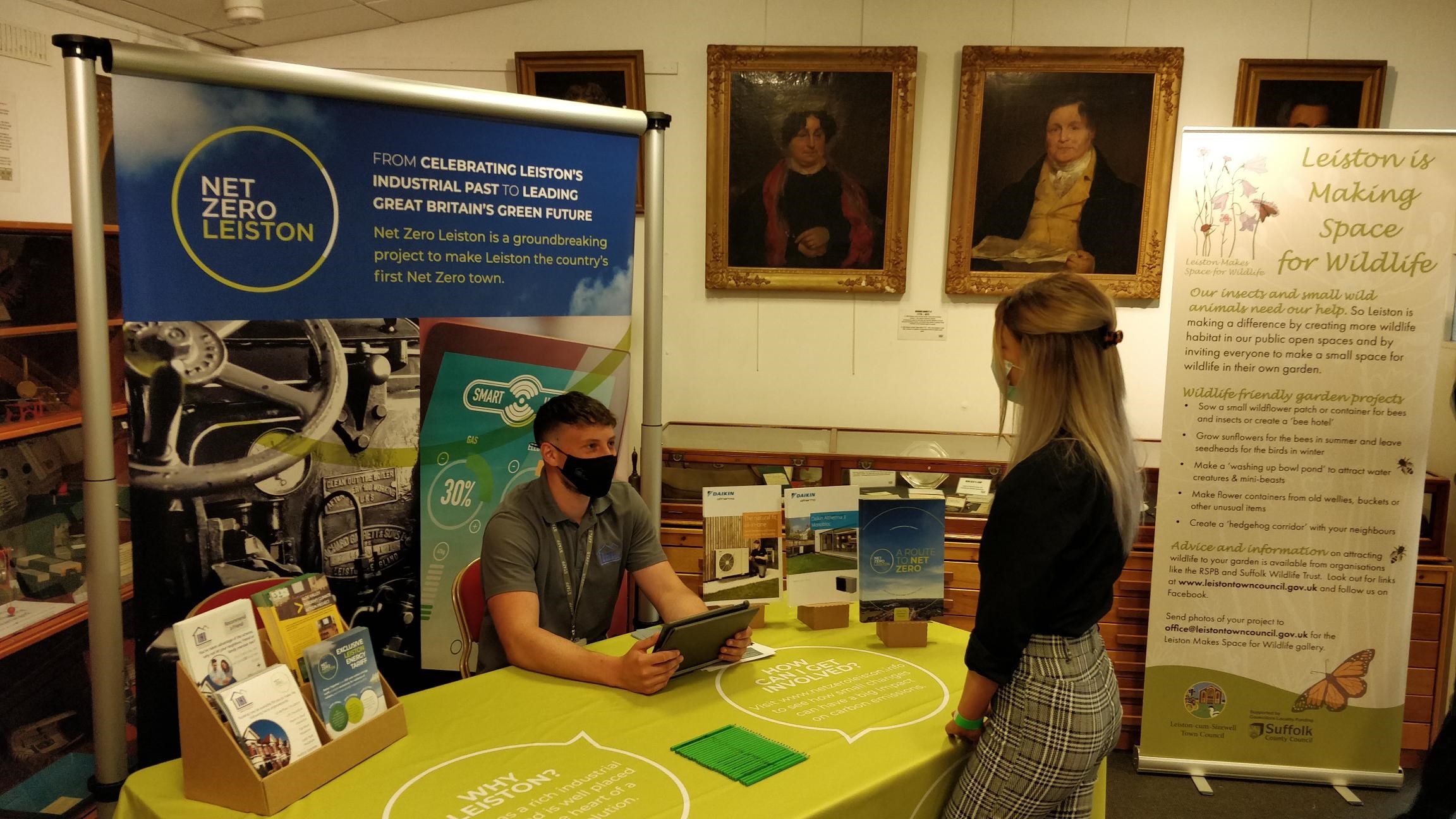 Net Zero Leiston were pleased to be a part of this year's Suffolk Day event. The activity-filled day occurs in Suffolk annually, and was held this year at the Long Shop Museum on Monday the 21st of June.
The Net Zero Leiston stand was met with a good amount of attendees and gave visitors the chance to ask some insightful questions and initiate some interesting conversations about the project, as well as its goals and its ambitions for the UK's Net Zero future.
Having a stand at Suffolk Day gave the Net Zero Leiston team the perfect platform to promote their social media channels and website, in addition to initiatives currently in action such as their ECO pilot scheme which is running is partnership with IHI, and the exclusive Net Zero Leiston energy tariff.
The procedures of the event were carried out in accordance with COVID-19 guidelines, with all visitors and exhibitors wearing masks while walking around the indoor space.
All in all, Net Zero Leiston's time at Suffolk Day was productive and enjoyable, and successfully promoted the project's existence and its ideas to a wider audience.