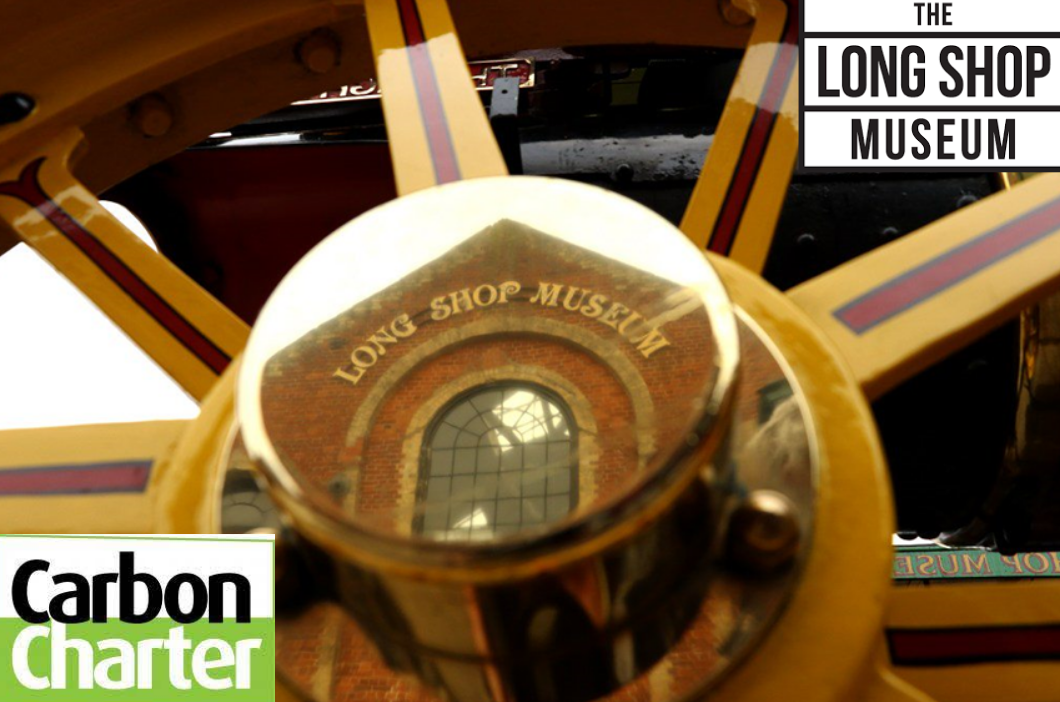 The Long Shop Museum has been awarded Gold Carbon Charter for it's amazing work towards reaching Net Zero.
This award is reserved for organisations that make significant and measurable progress on carbon reduction and demonstrate exemplary sustainable business practices.
The measures being implemented in the Long Shop Museum include replacing its fluorescent lighting with high efficiency LEDs and the replacement of their gas boiler with a clean, electric air-source heat-pump.
The Net zero Leiston project has supported The Long Shop in its decarbonisation journey, particularly with its boiler project. The Long Shop Museum is a great demonstration of how businesses can be leaders in decarbonisation. Their efforts will inspire the wider Leiston community on its journey to Net Zero.
The Long Shop Museum has been able to secure funding to support its activity so far, with more planned for 2022.
The museum manager, Fraser Hale said: 'These generous grants have helped us to significantly reduce our carbon footprint, and helped us to identify the next steps, such as switching to e-coal in our steam engines, and sequestration schemes for the few kilogrammes of carbon that we can't eliminate.'
This work shows the way in which external finance can be utilised to support decarbonisation. Because of this work, the museum is set to achieve it's target of Net Zero in 2022!
(Source: The East Anglian Daily Times)